Hello ! Please contact me before any order so we can discuss a few things first : 
Is the 

color

 you want already available ?
If not, I may get it anyway and shred it for you, with just a little bit of patience !
Are you a 

company

 or an individual ?
Price is now mentionned VAT included, but maybe you could avoid to pay it !

Where

 do you live ? Do you want to receive your package in a 

pick-up point

 ?
Let's talk about the cheapest solution for you !
I can send you 

pictures

 from the stock I currently have,
so you'll know EXACTLY what you're ordering !
---
So, where does that plastic come from, are you wondering ?

This HDPE comes from household waste, mainly bottle caps. They are collected by an association named "Souffle un peu". It means "Take a breath", because if allows dozens of adolescents and adults with disabilities to come and spend time with friends, having activities together and even some work, for example : sorting caps by color and plastic type ! Each person finds a task he's able to do, according to his mental and physical abilities.
The money earned from that sorting job allows them to buy new equipments and continue their activities, and I couldn't be more happy to work with them ! ❤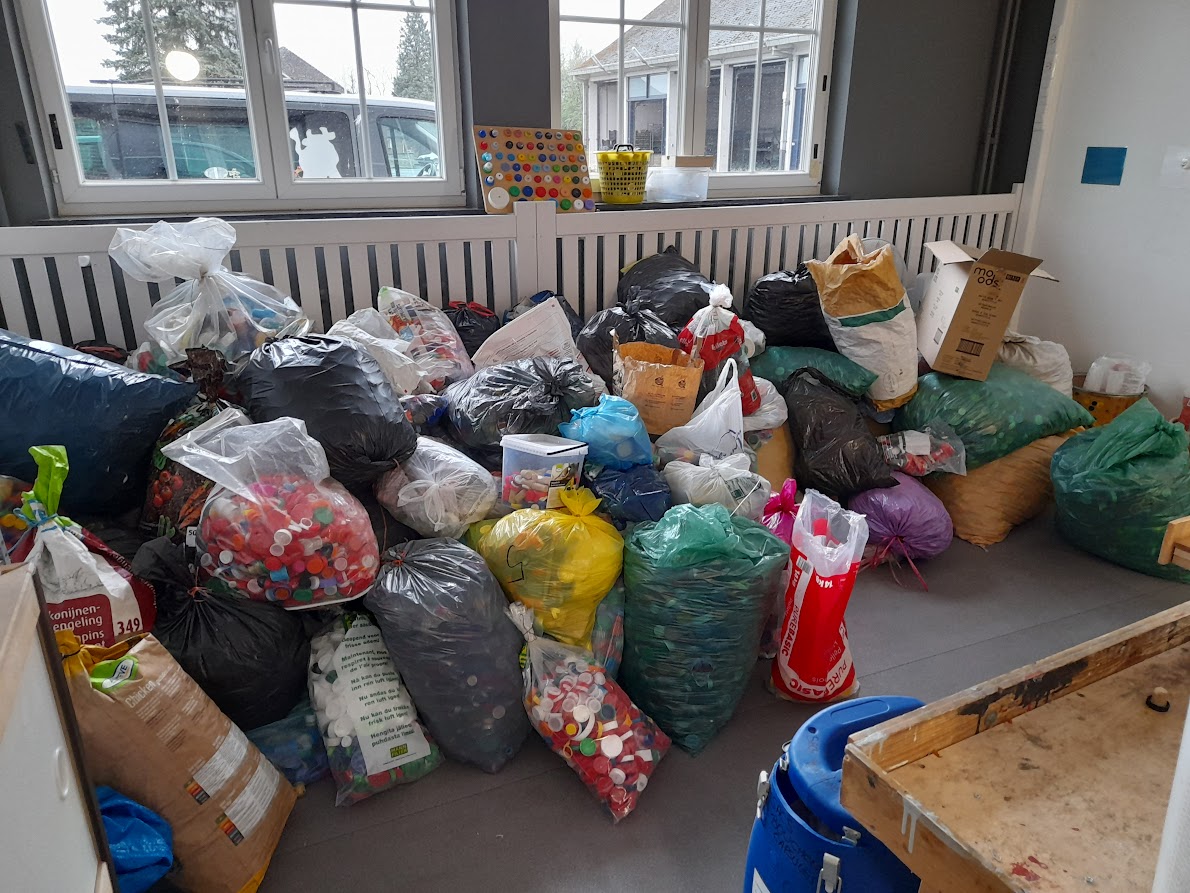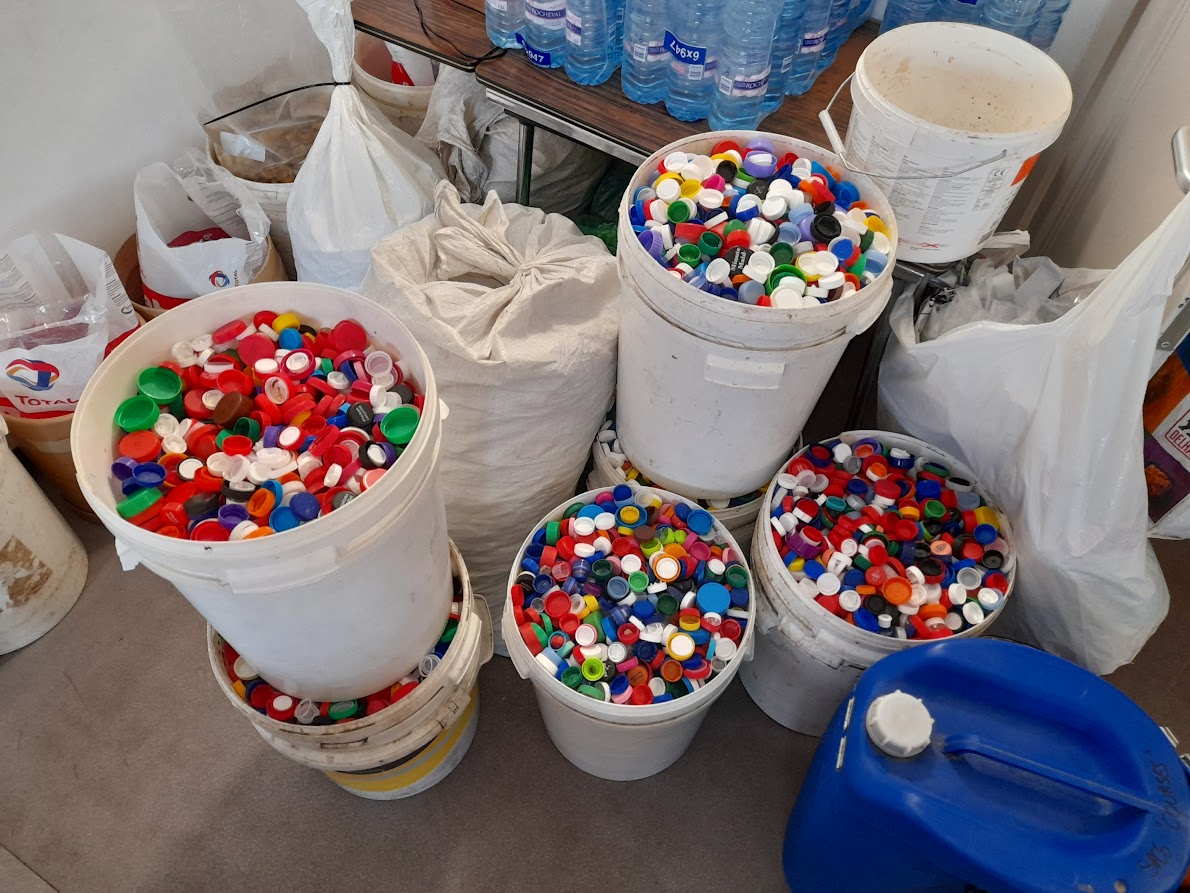 The plastic is then shredded and washed in the Geotrupes Plasticus workplace, by my personal little hands.
Please keep in mind that : It is possible that, even doing our best, human errors occur during sorting and that another type of plastic slips inside, or that a parasitic color slips into the main color.
Thank you in advance for your comprehension, that's also the charm of recycling, it's not an exact science and the humans in action are doing their best ! ;)
---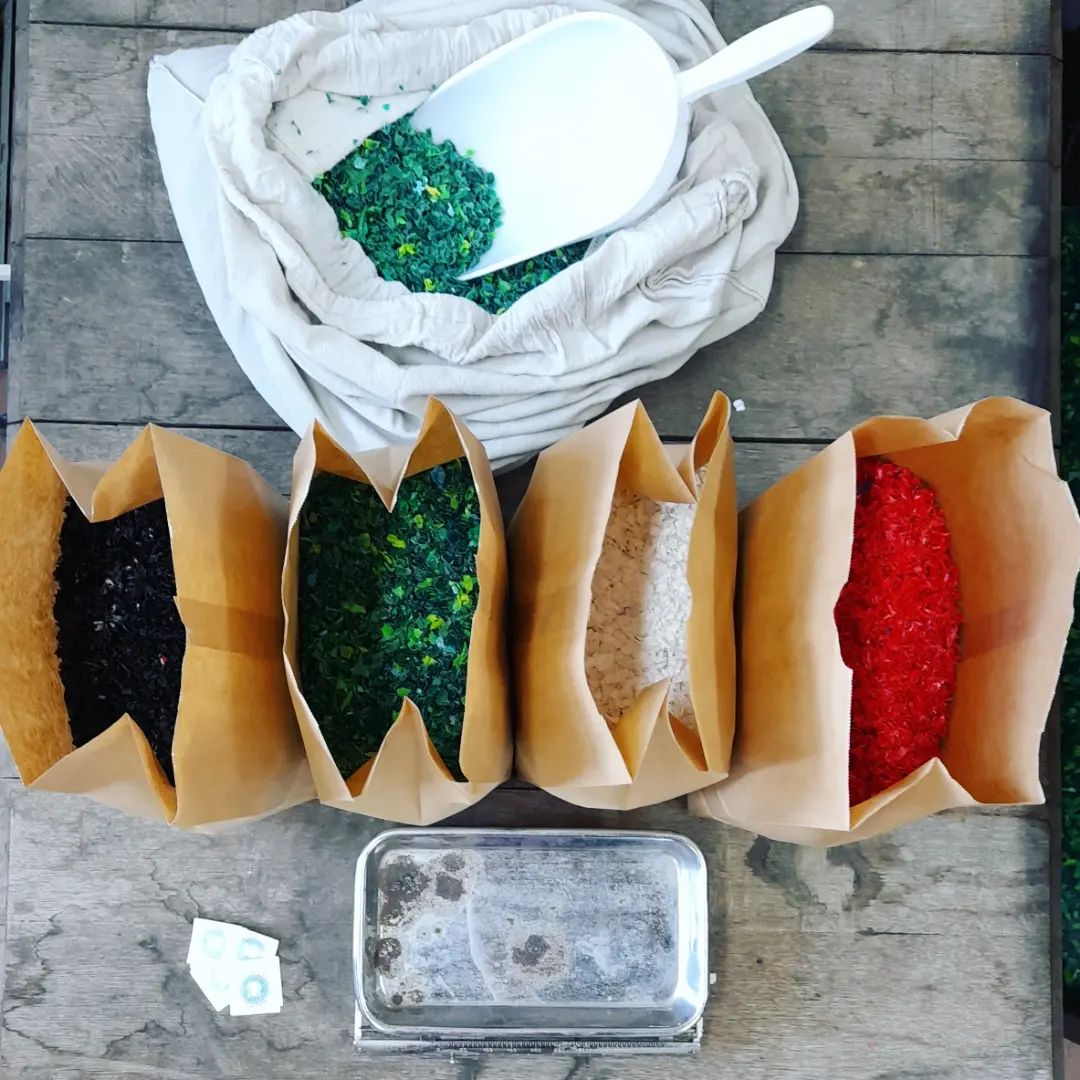 Okay, great, but do I even ship ?
Of course I do ! But here are a few things you have to know :
I don't sell smaller quantities than 1kg

.
I think you can understand why I won't send you 10 bags of 100gr each ;)

Minimal order amount is 5KG

.
For me and for you, especially with shipping costs,
smaller quantities would be a waste of time and money.
For most of European countries, mentionned shipping costs
are MONDIAL RELAY's ones, with delivery in pick-up points when
it's availaible in your country.
These prices are here to give you an idea of the final cost but we'll
check together before your order than they perfectly fit your situation.
For the rest of the world, shipping costs are usually the ones
from PostNL or BPost (Belgian postal services).
Again, they're here to give you an idea but they'll be verified together before your order.
Mondial Relay's maximum weight is 30kg.
PostlNL or Bpost's maximum weight is 20kg.
Outside of Europe, you could have taxes to pay to your country
when your package arrives. I can't know for sure, sorry !
---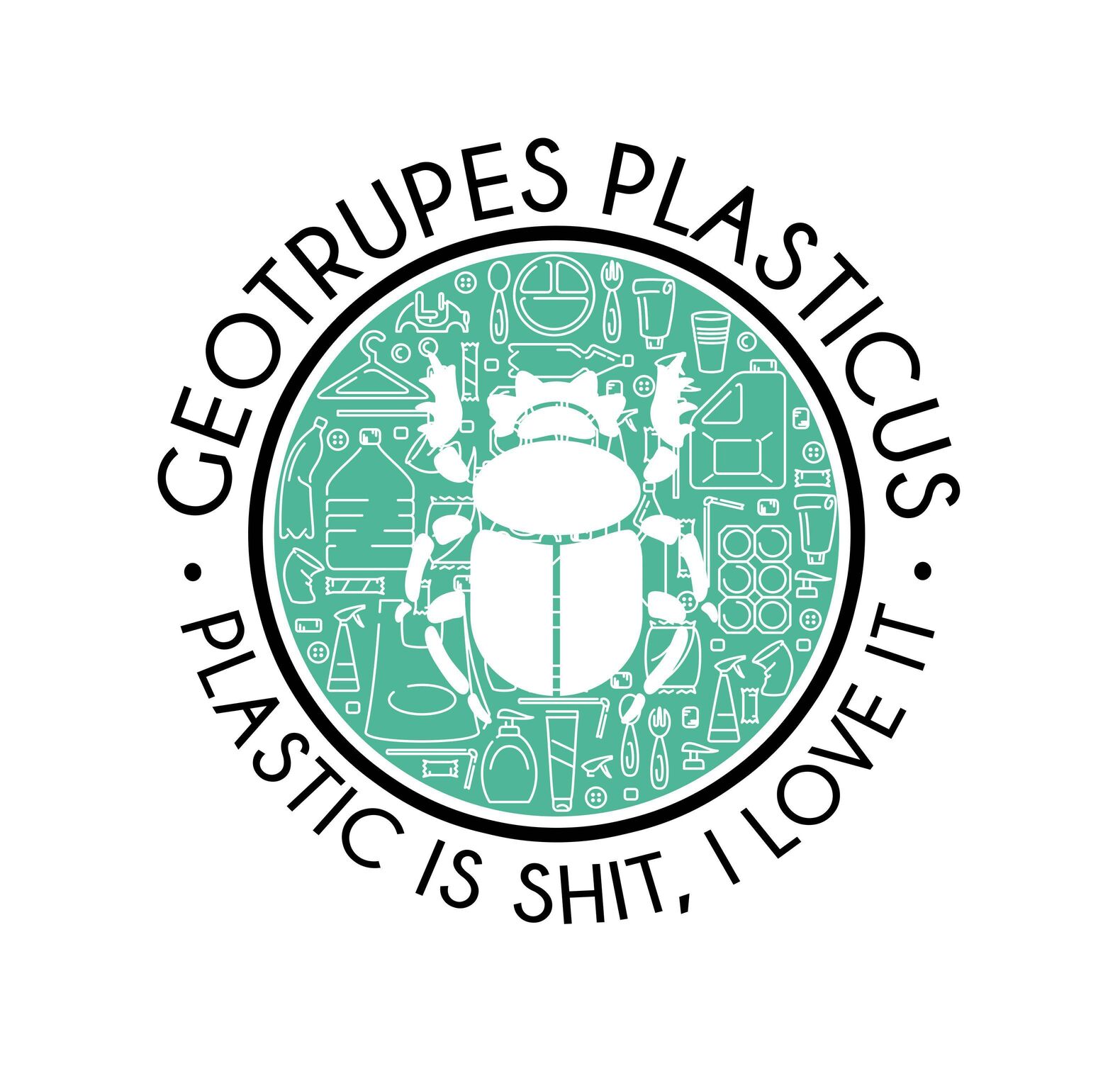 Do you want to know more about Geotrupes Plasticus and my activities ?
My website is now active, and you can also find me on Instagram, TikTok and Facebook ! 

Country of Origin:
Belgium
Shredded Plastic Size:
Medium (0 - 10 mm)
Item location
Belgium:
Mesnil-Eglise
3-5 business days
Free

Workplace is located @ Houyet, Belgium !
Domestic shipping to
Belgium:
One item: €

5.00

Each additional item: €

1.00
International shipping to
France:
One item: €

10.00

Each additional item: €

1.00
Spain:
One item: €

10.00

Each additional item: €

1.50
Portugal:
One item: €

10.00

Each additional item: €

1.00
Italy:
One item: €

15.00

Each additional item: €

1.00
Austria:
One item: €

15.00

Each additional item: €

1.00
Germany:
One item: €

10.00

Each additional item: €

1.00
Netherlands:
One item: €

5.00

Each additional item: €

1.50
United Kingdom (Great Britain):
One item: €

19.00

Each additional item: €

1.00
Denmark:
One item: €

15.00

Each additional item: €

1.00
Mika Rottenberg
Verified purchase
If the seller is a registered company or has a VAT number, they are able to provide you with an official invoice