LDPE & MLP Recycled Plastic Sheet
"At RecoSolution, we invest in creating efficient, Compact & Robust machinery for recycling a sufficient amount of plastic waste."
Providing great services to our customers is our forte and mission. We provide complete technical support, installation, and virtual training for free upon receiving the machine. Along with this, an operating manual and additional 2 years of virtual maintenance are also given.
This Plastic sheet is known as Plastic Plywood the perfect replacement for Plywood. It is Manufactured from various plastic scraps that include Tetra Pack, LDPE Films & Multilayer Plastic Films. Best suitable for outdoor furniture. These sheets have strength incorporated through aluminium which can withstand sunlight, knocks, bangs, smash, and collisions.
Product Details:
| | |
| --- | --- |
| Size (inch x inch) | 96 x 48 inch |
| Thickness(mm) | 4 mm to 25 mm |
| Material | Recycled plastic (All types of packaging waste, MLP & LDPE) |
| Shape | Rectangular/Square |
| Temperature (Degree Celsius) | Up to 60 DegC |
Properties:
●100% Waterproof

●100% Recyclable
●100% TermiteProof
●100% FungusProof
● Fire Proof
● Decay Proof
● Acid Proof
● Easily Machinable
ADVANTAGES:-
● EcoFriendly
● Batter Compressive Strength
● Batter Screw Holding Capacity
● Chemical Resistance is High Compare to Other Products
Applications:-
Door Cladding
Table Tops
Partitions walls
Industrial Trays / Pallets
Bricks & ACC block Pallets
All Types of Furniture works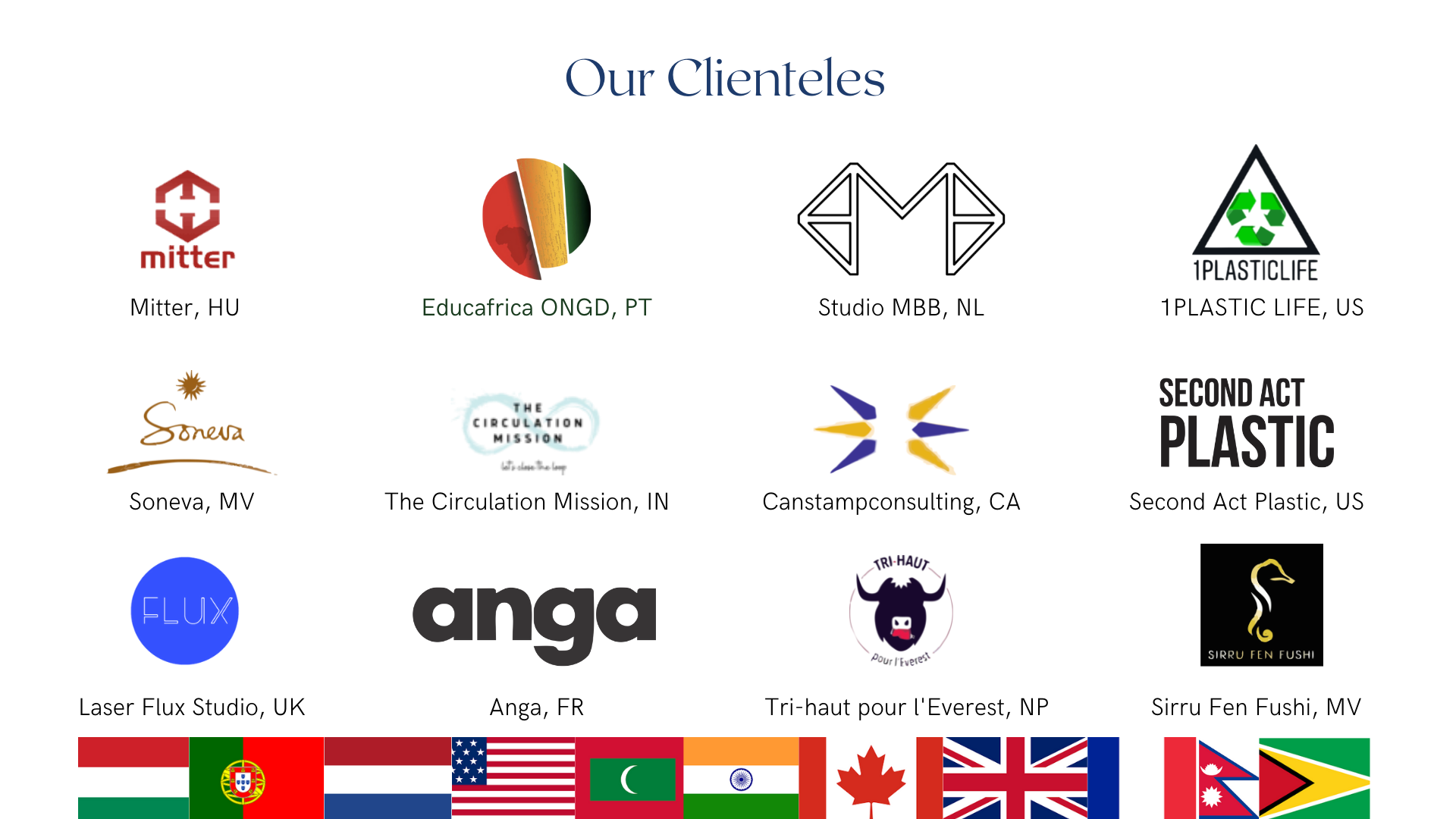 We Ship all Over the World
Made with::
Sheet Press Machine
Source of Plastic:
Industrial waste
International shipping to
Everywhere else:
One item: €

100.00

Each additional item: €

0.00
If the seller is a registered company or has a VAT number, they are able to provide you with an official invoice